Physical Education
JPII HEALTH AND PHYS ED DEPARTMENT
Room 163 - 519-675-4432 x22163
Mrs Naomi Ryan (Department Head), Mr Pete Lambert, Mr John Shoemaker
PLEASE VISIT MRS RYAN'S "WELCOME BACK SLIDE SHOW" AT BOTTOM OF PAGE FOR HPE INTRODUCTIONS AND EXPECTATIONS!
Students registered in HPE are required to purchase a HPE uniform for comfortable and safe participation in all activities. The HPE uniform is available at SCHOOL CASH ONLINE OR CAN BE PURCHASED FROM YOUR HPE TEACHER DURING THE FIRST WEEK OF CLASSES. If purchasing through School Cash Online, please print and present your receipt to your HPE teacher. We also accept cash or cheque (Payable to John Paul II. Please include students FIRST AND LAST name on the memo line. Thank you!). Prices, including taxes, listed below.
Unisex Black T-Shirt (S-3XL) $10
Unisex Black Mesh Basketball Shorts (S-3XL)
Black/White Running Shorts (YL-2XL)
HPE OUTDOOR EDUCATION
Friday, Sept 25, 2020 - BOLER TREE TOP ADVENTURE
Friday, Feb 12, 2021 - BOLER SKIING
Listen to morning announcements for more details and intructions to register and to attend!
JPII SPECIALIST HIGH SKILLS MAJOR (SHSM) SPORTS PROGRAM
Ms Naomi Ryan (Lead Teacher)
JPII's SHSM Sports Program offers select students the opportunity to build a foundation of sector-focused certifications, knowledge, skills and training before graduating and before entering an apprenticeship, college, university or the workplace. Please check out some of the events and opportunities already scheduled for 20/21!
John Paul II's SHSM Sport 2020/21 Program
Nov 2020 SPCE (Sector Partnered Contextualized Experience) Coding and Video Analysis Workshop
Consulting with Luigi Sorbara, a statistical analyst for the Boston Celtics, students will investigate the connections between coding, math and sport. Students will actively participate - collecting and recording data - and will then apply the information in the computer lab to experience coding, programming and video analysis first-hand. Please wear athletic wear and running shoes. Also pack a notebook and pencil to record your data. Pizza lunch provided.
Certification: SPCE Coding
*First three weeks in Nov 2020 work best for Mr Sorbara's NBA's schedule. Date TBA.
Nov 12 and 19 11:00am-2:00pm Rev3k Fitness, Nutrition and Training Tutorial and Workout
Students will participate in fitness, nutrition and training discussions with former Olympian, Lieja Koeman, and will attend a HIIT (high intensity interval training) workout and a lifting tutorial at Rev3k. Pack clothes appropriate for activity. Running shoes, a small towel, and water required! After our workout, the students can enjoy lunch at Tim Horton's.
Certification: Coaching Performance, Personal Training, and Nutrition.
Feb 18 and 19, 2021 JPII 8am-12pm (4 Hours/Day) Emergency First Aid/CPR/AED Awareness Certification and Training
Workplace Medical Corp will teach participants how to confidently respond to an emergency in the home, school or workplace and to provide lifesaving care until further help arrives. Training includes practical skill stations, scenarios, and written evaluations. Training (8 hours) must be completed in full to receive your certificate and wallet card.
Certification: 3 Year First Aid/CPR/AED Awareness Certificate
Feb 2021 London Knights Leadership Series
The students will enjoy a tour of this impressive facility, including the players' dressing rooms. Coaching, management, marketing, medical, and player representatives will be on hand to discuss and guide the tour. Following the tour, students can enjoy lunch at the Covent Garden Market and 1 hour of recreational skating. Tickets to Friday's Game Knight included!
Certifications: Event Coordination, Customer Service, Sport Program Design
*Date TBA.
Feb 2021 SHSM Sport Toronto Tour 9:15am-12:00am
The students will visit the University of Toronto Faculty of Kinesiology and Physical Education - speaking with staff and students and touring this impressive campus – and followed by dinner at the Eaton Centre and the Toronto Raptors vs TBA. The tour bus will depart from JPII at 9:15am and will return to JPII at 12:00 MIDNIGHT.
Certification: Fundamental Movement Skills
*Date TBA.
Apr 2021 Western University Faculty of Kinesiology Online Lesson and Sport Medicine Clinic
Students will receive an introduction to athletic taping, VO2 Max performance testing, and concussion awareness. Dress for activity. Running shoes required. Pack healthy snacks and water.
Certifications: Concussion Awareness and Taping and Wrapping for Performance Injury.
*I'll contact Dave Humphreys and Mike Herbert at UWO to discuss the possibility of participating in an online/virtual kinesiology lesson in the fall. Dates TBA.
May 2021 8:00am-12:00am Toronto Football Club Career Forum
Along with a panel of sport industry leaders, we'll discuss various topics, including expansion into new markets, customer retention and service, industry trends across the CFL/MLB/NBA/NHL, intern opportunities, educational interviews, personal stories, etc. Once this session is complete, we'll travel to the BMO Centre to enjoy a Toronto FC game!
Certification: Event Coordination and Customer Service
*Date TBA.
MORE TO COME AND TO BE SCHEDULED IN THE FALL OF 2020!
Contact Ms Naomi Ryan with any questions and visit the Guidance Office to pick up an application form!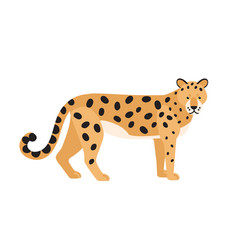 Mrs Ryan's Welcome Back Slide Show